Tomorrow is our Halloween themed Swifts social run and
Starting
Out Couch to 5k! Prize for the best dressed costume / makeup!!
PLEASE MAKE SURE YOU ADD YOUR ATTENDANCE TO THE RUNTOGETHER APP OR WEBSITE BEFORE ATTENDING! (
https://groups.runtogether.co.uk/BirminghamSwiftsLGBT/Runs
)
PLEASE ALSO CHECK-IN WITH A RUN LEADER WHEN YOU ARRIVE AT THE FOX OR PAGODA ISLAND (it makes it easier for us!)
More details on the run, our Starting Out course and what you need to fill-in before running with us at
https://birminghamswifts.co.uk/training-routes/thursdays/
Look forward to seeing lots of scary faces tomorrow night!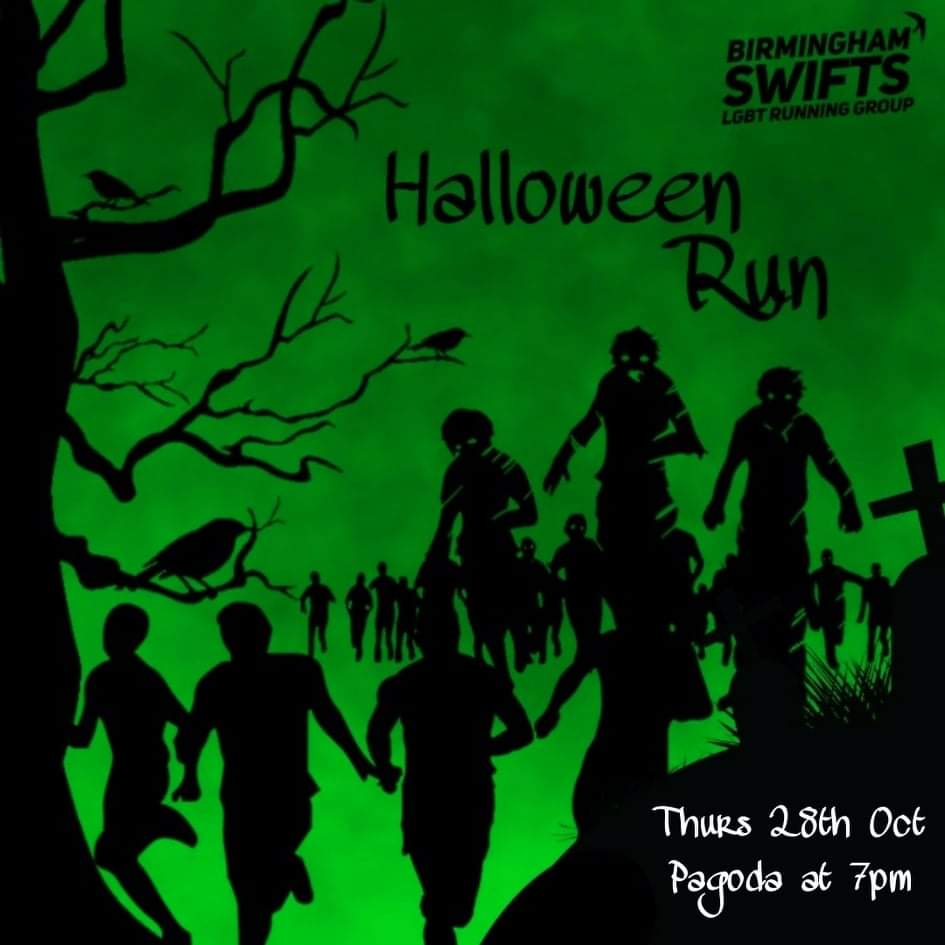 Please follow and like us: