If you are new just come along on a Thursday night and speak to a Run Leader!
---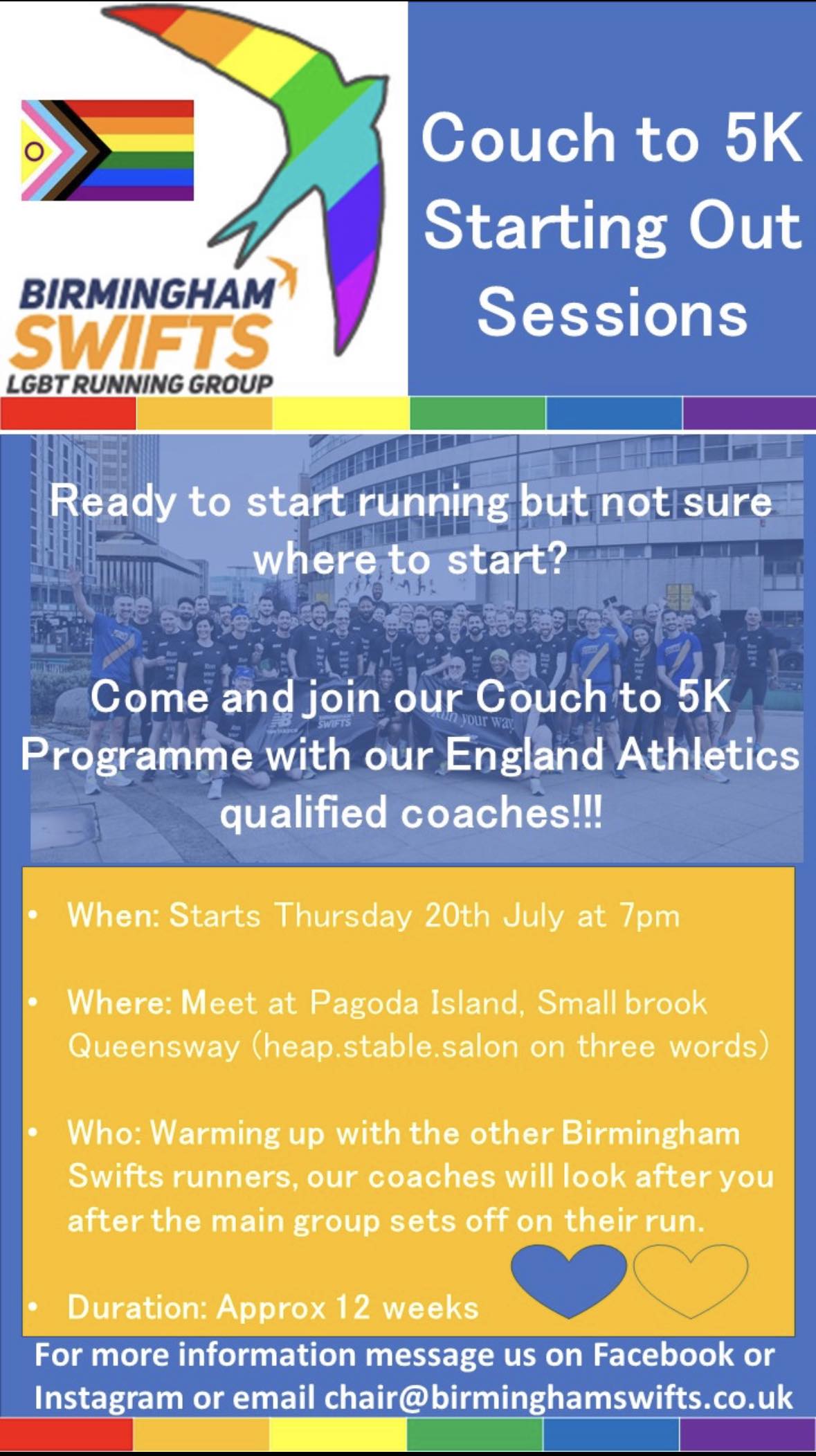 ---
New to running?
We hold a number of free Starting Out Sessions throughout the year designed for people will little or no running experience. We aim to provide a friendly, supportive and run environment designed over a 10 week period to enable you to run 5k. Please check our Starting Out page for details on the next event.
---
Thursday Social Run / Saturday Parkrun
If you've started running and can cover a distance of around 4-5 miles, we welcome you to join us on our free weekly runs. Our main social run is held on Thursdays, where we have a "loop system" in place which ensures everyone runs together and no one is left behind, and we join the local Birmingham parkrun on Saturdays.
---
Running Coaching Sessions
If you chose to affiliate with the Swifts, we offer our paid members inclusive technical training sessions to help improve your running style and progress you to be a better runner.
---
You can find out more about us and our runs by clicking on the links above, or you can reach us on Facebook and Twitter.
For more information, please e-mail info[@]birminghamswifts.co.uk (please remove the square brackets around the @, we need them on this page to stop spambots!).
---
---