Swifts Winter Newsletter has been emailed and copied below.
Please take some time to read this. There's a lot in there but it should answer questions about upcoming races, socials and events you may have.
If you've not received a copy, you're not on the mailing list: sign up here to become a member and be added in future.
Then speak to Barry: secretary @ birminghamswifts.co.uk to receive a copy of this newsletter.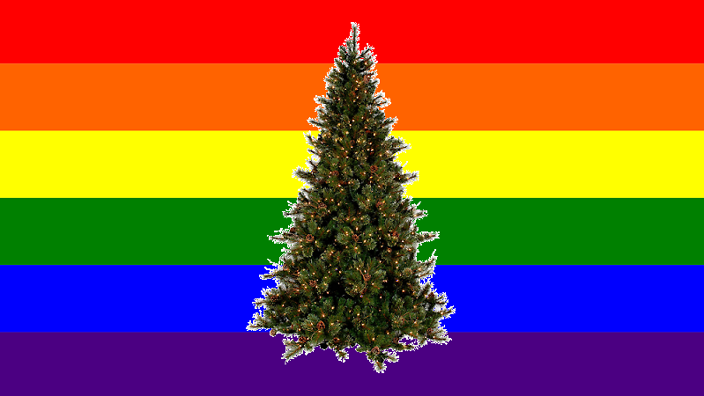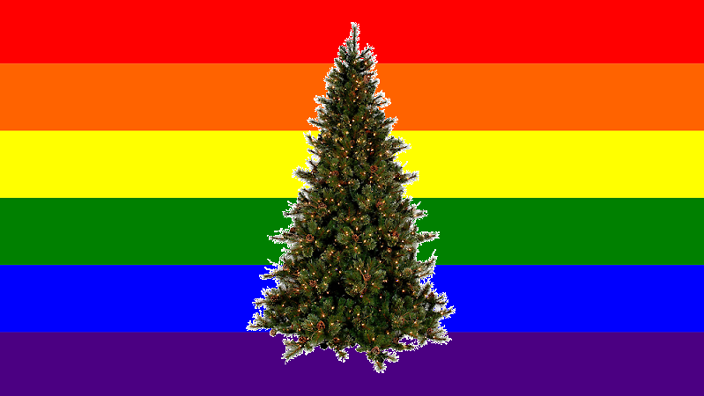 Welcome to our winter newsletter.
Gosh, this year has flown by… like a flock of Swifts!  Cannot believe we are nearly into Swiftsmas!  How great do our celebrations look this year?  Hope you manage to enjoy some or all of it with us. And before we know it, we will be into the New Year, our next Starting Out group, resolutions and races!  Watch out for social activities also in the planning. We'd love as many of you as possible to be involved. Let us know if you want to arrange a social event and we can support you. Then it'll be the AGM upon us once again!  So it's time to start thinking about how you could help support the club in future!  We encourage anyone considering a committee post but not sure what it entails, to join us at our January meeting to see how we run things.  It's really not difficult or daunting at all!  Come join us on January 14th 2020. All committee posts will be open for election and we know plenty of you have the skills and ideas that would make 2020/21 another year to remember!
 looking forward to running with you all over the winter and enjoying the warmth of friendship and company, if not the weather! 

As a reminder, Thursday Social Run: 6-8km starts 7pm from the Pagoda. (Birmingham LGBT for changing from 630pm).  Saturday parkun meeting at the Bandstand in Cannon Hill Park at 845am and Starting Out Group from 1015am behind the MAC.
 Jay, Chair.

Media Officer:
 We are thrilled to welcome our new Media Officer: Dan.  You may have already spotted an increase in Instagram presence and some new images floating around our social media. Dan is a man with a plan. We hope to use more images from our social runs, parkrun, events and races to promote the club so as a reminder, by joining group photos, you agree to your image appearing in our promotional material. If you recall, you signed up for this when you joined the club but if you don't wish to be included in promotional images, please step out of group photos!  Additionally, by using @birminghamswifts on your insta posts, or tagging @bhamswifts on Twitter, we can re-post/re-tweet your achievements, showing what an active club we are and encourage even more members!

 Don't forget to @ us! You don't need to be on Social Media!To keep up to date with all our club information, run details, race plans and social events, sign up to email alerts on our website: www.birminghamswifts.co.uk
 
Race Kit:Another large order of club vests has been made and you should receive yours in the next 2-3 weeks if you've paid and requested your size.  We are grateful to have such enthusiasm for the official club vest and also look forward to seeing you wearing items from our club shop (see below).  We will also have a stock of official vests available to those who have yet to place their order, priced at £17.50 for affiliated members and £22.50 for non-affiliated members / vest. Please pay:Birmingham Swifts: SORT: 40-11-18 / ACC: 45424933(Ref: "Name & Vest") and then email treasurer @ birminghamswifts.co.uk with your size request. Having listened to members requests at AGM and through the year, we ordered vests in both male and female cut previously; however the demand for female vests has been almost non-existent.  We are unable to justify holding a large stock of female vests with current levels of demand and having to pay up front for vests from limited cub funds.  We will therefore have only a very limited number Of female vests in each size available first come first served.  Price / order as above.

Club Shop:New Swifts merchandise page is now live at: birminghamswifts.co.uk/merchandise You can buy single quantities of our club polo shirt, hoodie and soft shell jacket (Recently modelled by Ian & Jay) as well as getting your hands on a handy duffel bag, baseball cap and beanie.  Every item sold helps to support your club.  Please add to your Christmas lists and share the link with family!

Races and Events:As always, we have a busy programme for you over the autumn / winter months.  It's a long list so you might want to keep a copy of what, where, why and how… At a glance:
2019
• BGSO Music from the Musicals Concert: 30/11/2019 Afternoon
• Bulls Deep: 30/11/2019 Evening.
• Worlds AIDS Day awareness / remembrance runs: 28/11/2019 & 05/12/2019.
• Red Run, London: 30/11/2019
• World AIDS Day Service: 01/12/2019
• Swiftsmas Christmas Market visit: 05/12/2019
• Swiftsmas Ice Skating: 06/12/2019
• Swiftsmas Santa Run (Acorns): 07/12/2019
• Swiftsmas Party, Quiz, raffle & VLM Ballot @The Fox: 07/12/2019
• Swiftsmas post-party Pudding Run (Sneyd): 08/12/2019
• Starting Out Graduation @parkrun: 21/12/2019 TBC.

2020
• January Games night at The Fox: TBC
• Barry's Burns night bash at Eden: TBC
• Draycote 10k: 12/01/2020
• Committee meeting, 14/01/2020 (venue TBC).
• Starting Out New Year: from Saturday 18th January 2020.
• National Running Show: 25/01/2020.
• Brighton Half Marathon (TBC): 23/02/2020.
• AGM: Sunday March 8th (Provisional date TBC).
• Regency 10k (Leamington): 29/03/2020.
• Virgin London Marathon & Cheering Squad: 26/04/2020.
• It's a piece of Cake 10k (Manchester): 02/05/2020.
• Great Birmingham 10k: 31/05/2020.
• BBCHM (Half marathon): 04/07/2020.
• Newcastle LGBT5K: 17/07/2020.
• Great North Run: 13/09/2020

What do you need to know?
 If you fancy something a little highbrow, how's about attending the Birmingham Gay Symphony Orchestra's Winter Concert on 30th November?  Music from the Musicals at St Paul's in the Jewellery quarter from 2pm on a Saturday afternoon, perhaps after a little Christmas Shopping?  From £8-£10 per person.  Plenty of time to fit in parkrun beforehand too.  Tickets from BGSO website: www.bgso.org.uk/music-from-the-musicals-2019 

And after chilling with the orchestra, why not take a disco nap and then head out to Bulls Deep: The Annual Birmingham Bulls, Inclusive Gay Rugby team Fundraiser event from 9pm at Eden, also on 30th November…  There will be fun, games, dancing and usually a shedding of some clothing: This may not be a sight for the innocents amongst us. 

The Red Run in London (Victoria Park) is held annually for World AIDS Day and we hope to send a Swift contingent this year on 30th November.  Trains best booked early for cheap fares!  Chiltern even has free WiFi!  See: http://www.redrun.org.uk/We will mark World AIDS day by spending some time remembering those past and championing the U=U message and education surrounding HIV at our runs either side of the event on 1st December 2019. 

We would also encourage Swifts to attend the Positive West Midlands event  to be held at the cathedral, 1-4pm Sunday 1st Dec, supported by the Saving Lives charity.

Rainbow voices and The Birmingham Gay Symphony Orchestra will be performing at the service. 

And rounding off the year – SWIFTSMAS…  Our festivities to include a Christmas Market trip post-run on Thursday 5th December, Ice Skating on Friday 6th, a Santa run (enter here) on 7th, our big Christmas party at the Fox with Quiz, Raffle and of course, London Marathon ballot on Saturday 7th December and then a post-party Pudding run hosted by Sneyd Striders (enter here). Quite the celebration! 
Please Note:
Partners and friends are welcome to join us at our Swiftsmas events but if attending the Swiftsmas party at The Fox, we will require a £5 per head payment. Andy and his team provide us with free food throughout the year in return for us utilising the Fox as our social base. It would be unfair to take advantage of their hospitality by including people who do not attend year round without renumeration. Payment will be split between the Fox and club funds and should be made in advance: 
Please pay Birmingham Swifts: SORT: 40-11-18 / ACC: 45424933
(Ref: "Name & Xmas") then email:  treasurer @ birminghamswifts.co.uk to advise on numbers. 

And then there's 2020:

See dates for your diary above regarding social events.  Ian & Barry will announce further details of their social events and we will add more to the calendar on the website and Facebook as we go along! Any reasonable social events members wish to organise with club support are welcomed.
 
David has also been hard at work identifying races for you to book in advance.

January:
Sun 12th – Draycote Water 10K: Enter here.

February:
Sat 8th – Winter Warmer, Sutton Park: Enter here.
(In aid of MIND Mental Health charity).
Sun 23rd –  Brighton Half Marathon: Enter Here.

March:
Sun 29th – Leamington Regency 10k: Enter here.

April:
Sun 26th – Virgin London Marathon & Cheering Squad: Details to be announced.
Local Race TBC.

May:
Sat 2nd – It's A Piece of Cake 10k (Manchester Frontrunners): Entries pending.
Sun 31st – Great Birmingham 10k: Enter here.

June:
Race TBC.

July:
Sat 4th – Birmingham Black Country Half Marathon (BBCHM): Entries pending.
Fri 17th – Newcastle LGBT 5K (Newcastle frontrunners): Entries pending.

Aug:
Race TBC.

Sept:
Sun 13th – Great North Run: Entries by ballot.
 
We welcome you at all our races and events but more importantly, our club runs: Every Thursday from 7pm at the Pagoda, supported by Birmingham LGBT Centre with changing facilities and bag store and of course, welcomed at the Fox afterwards by Andy and his team with food and drinks!

London marathon ballot:As mentioned above, this will take place at our Christmas party on Saturday 7th December.  
Rules are pretty much as last year:
 • The ballot is open to affiliated members who entered the Virgin Money London Marathon ballot and have proof of rejection from the ballot.

• Non-affiliated members can affiliate to the club to be added to the ballot if they entered the Virgin Money London Marathon ballot and have proof of rejection from the ballot.

• The club place is non-transferable and those entering the ballot should be planning on running the race.  If the winner is unable to take the club place, the ballot will be re-drawn.

• The winner is responsible for paying for their club entry and associated travel and accommodation costs arising.

• The winner will be supported by the club and may seek a coaching plan from our EA trained Coaches if they wish.

• The winner may run for charity but is encouraged to consider raising funds for the club. 

• The winner must wear the club vest (which may be loaned from the club) while running the race. To be in the ballot, you must submit your name and proof of Ballot entry/rejection to secretary @ birminghamswifts.co.uk before the Christmas Party.  Do It NOW! 

Swifts Pride Run:
 Last newsletter we appealed for volunteers to help organise a Swifts race.  There has been a lot of talk about this, especially following our attendance at Pride runs in the summer. Unfortunately, just a couple of members indicated they were available to help.  We sincerely thank those who did offer their support for doing so.

It is too big a task for just two members and committee to manage alongside the running of the club, so at present the plans for this are on hold.  If members wish to get together and form a willing group, we would always encourage and support this.  Just let us know. This will be re-visited in future years of course. 

Thank you all, and especially our biggest supporters throughout 2019:
Birmingham LGBT Centre https://blgbt.org/
The Fox http://www.thefoxbar.co.uk/
Please follow and like us: